Hello, dear reader!

I dug my boxes in the attic about a month ago and discovered my old dwarf army. I thought about selling them at first, but after some hassle I decided that I'll try to paint them myself.

Most of my dwarves were collected in early 1990's. In the boxes were two 25-sized warrior units, two 12-sized quarreller units, a 12-strong unit of each of thunderers, iron breakers, hammerers and slayers as well as three cannons, a grudge thrower, an organ gun and a bolt thrower. There were also some extra dwarfs. I made a few ebay purchases this month to make the army more playable under current rules, which means all units are now 30-20 strong.

I started the project by stripping the paint off from most of my old units. Some figures had not that great paint jobs and those that were better painted had the paint worn off after almost 20 years in storage. I also want to create somewhat uniform colour scheme, try some NMM etc. I hope this thread motivates me to paint my army as I never managed to finish it in my teens. I'm also happy about comments, tips etc.

A picture of my original collection (missing slayers and a couple of other figures, general has new paint job and khaki-coloured dudes have a new basecoat):




I started the project by converting and painting my army general, a lord with shield bearers. The figure is an old Norse dwarf that I had intented to use as the general already in the 1990's: I had cut the guy's puny hammer and shield boss away. I found an old Orc scimitar from my bitz box and pinned it to the figure's hand. I also removed the slottabase fitting and a small Orc head under the guy's boot. The shield is an old Dark elf shield from Marauder Miniatures. I think they could be trophies, or something. The shield bearer on the right had a spear that I cut off.

Mr. General: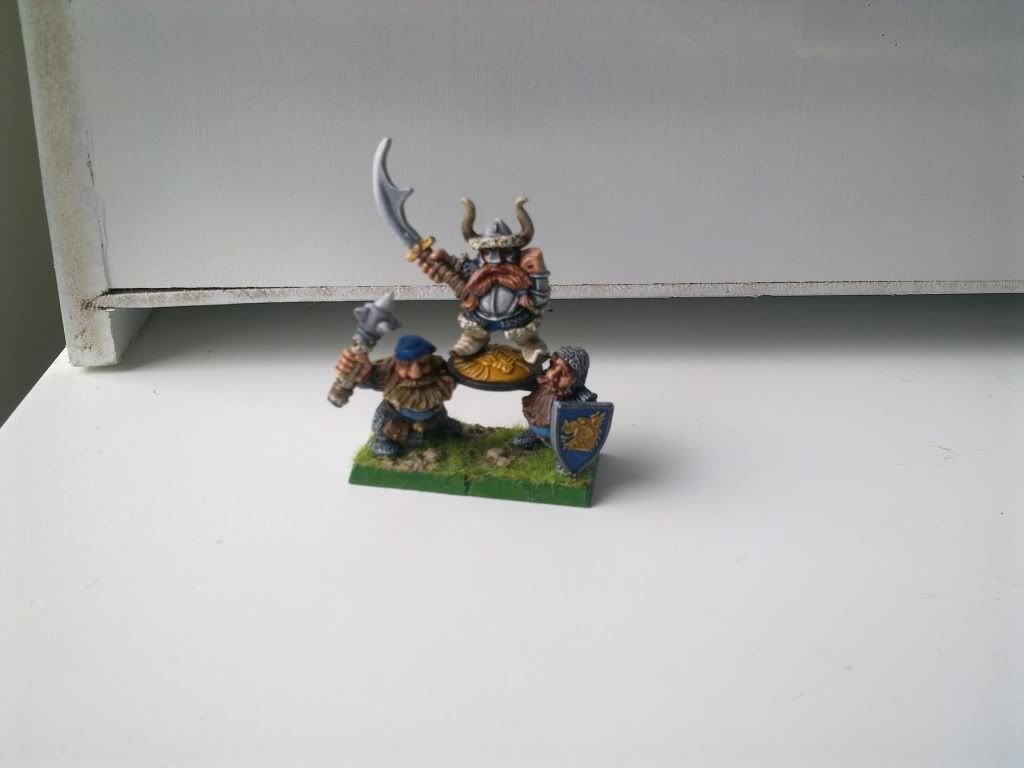 After the general I started working with the other big unit of dwarf warriors. Seven of them are now finished: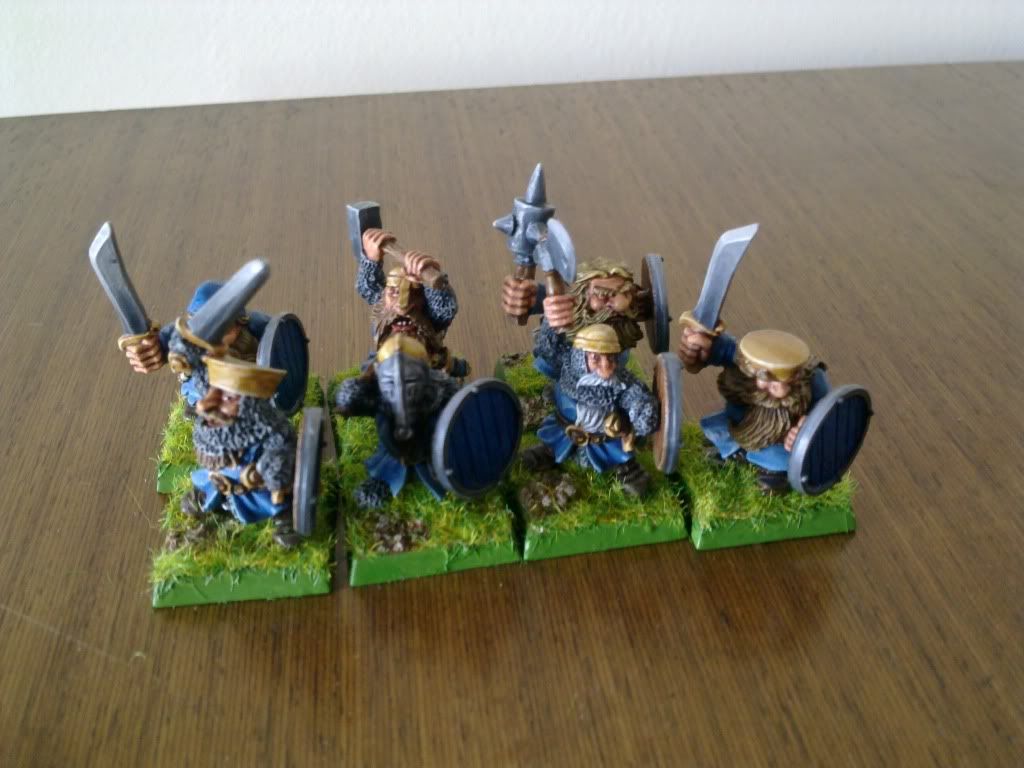 I intend to paint these one unit at a time. I found that painting NMM even reasonably well is rather tedious (I don't really have previous experience) and I probably should just have used metallic paints to save time. But choices are choices... I'll try to get nice-looking results without spending too much time.

Here's a picture of my old Iron Breakers for comparison. They were the unit with the best paint job in my old army - I'll strip the paint off them last, as they'll probably be painted last for tabletop reasons. I think you can see that their paint job has suffered during the storage years in the picture (e.g. the guy's axe on the left, musician's horn):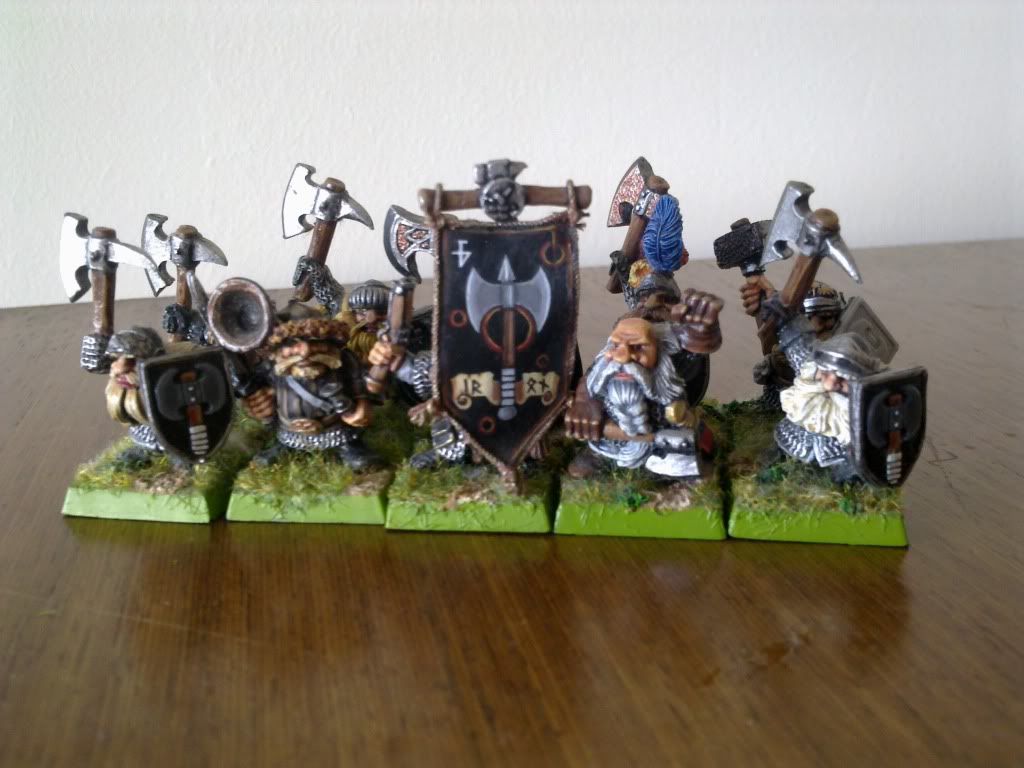 Apologies about the quality of pictures - I'll try to get a better camera some way along the road. I'll try to update this thread with new stuff from time to time, the next step is to finish the first warrior unit. Any comments etc. are welcome and I'll of course read and respond to them.

Thanks for reading, I hope you get something out of this!
Edited by Pahvivalmiste, 21 October 2013 - 01:37 PM.