Hello all, I finally got up the nerve to post my own work on here in hopes that I can get some good critiques. The latest model I've painted is not fully finished as it needs some touch ups here and there from me being messy. It is a plastic GW Warrior from the Battalion Box with slight modification. The cloak is black for now because I am not sure what to do with it. I tried setting up a light box for taking pictures and it didn't work since it's rainy and gloomy outside so I just took it into the bathroom and turned on my wife's spotlights on the vanity lol.
So far the Dwarf hold has no fluff at all other than I'm going with blue...
So....here's my trash...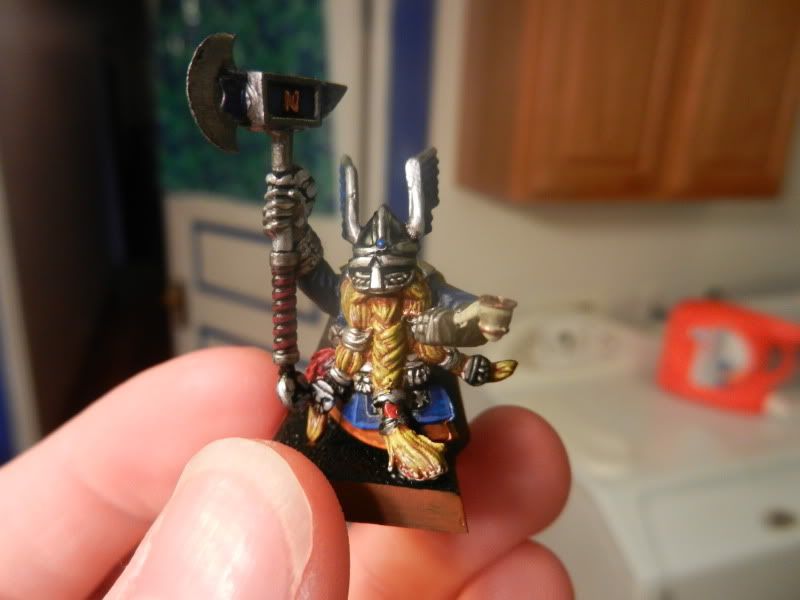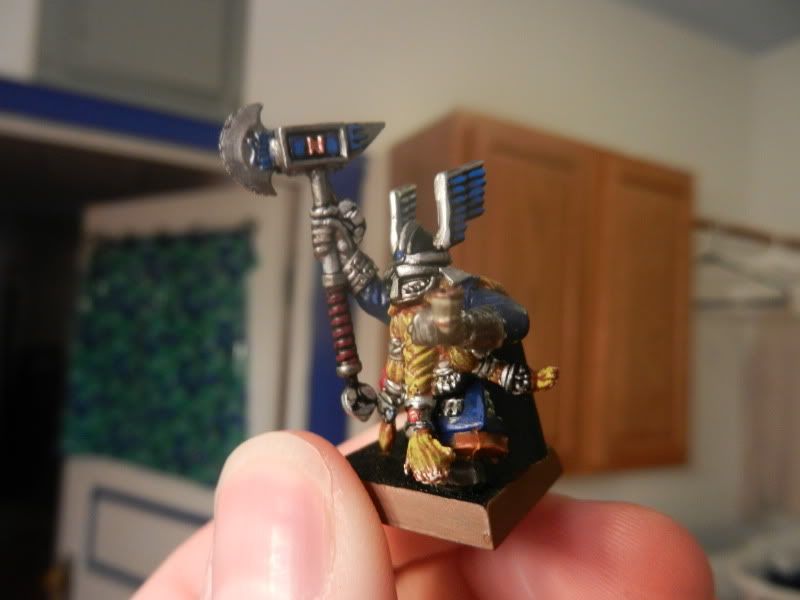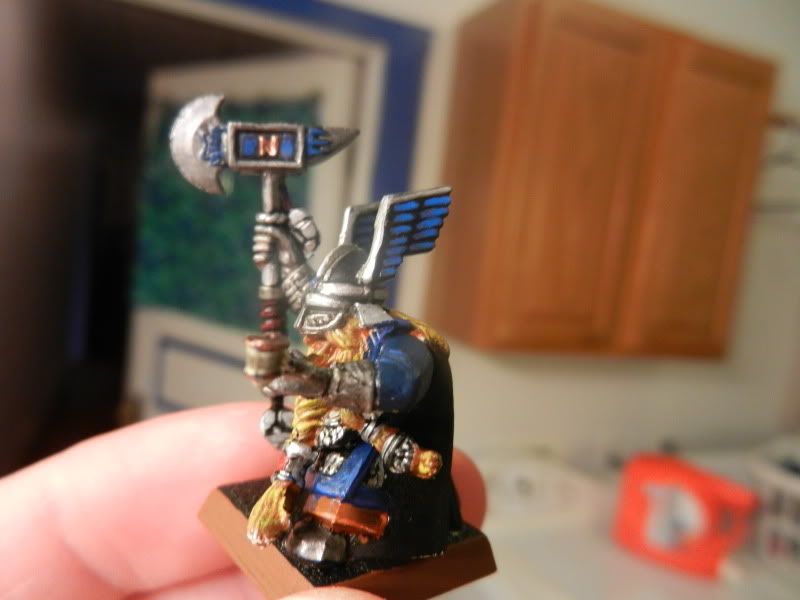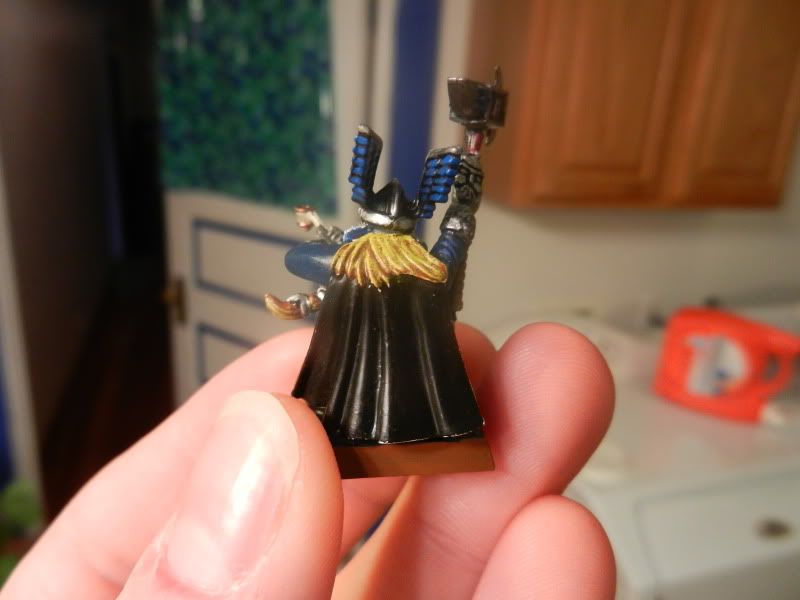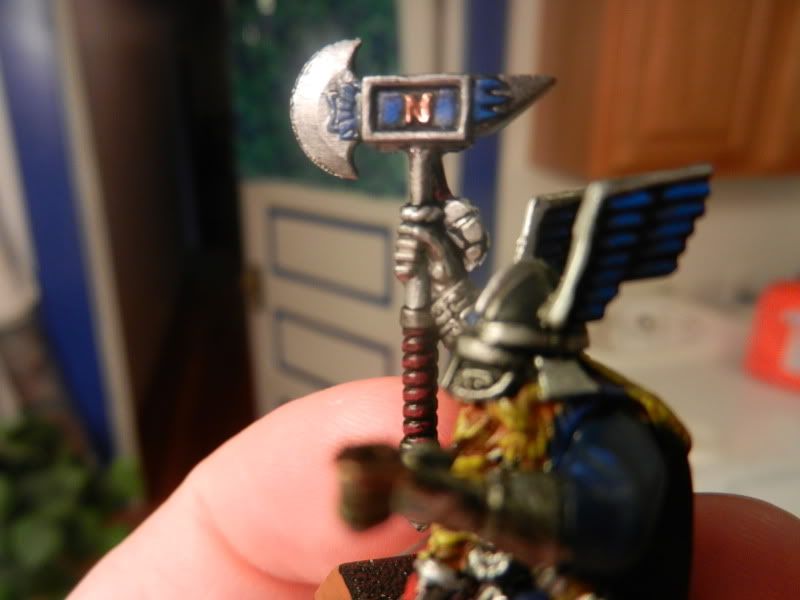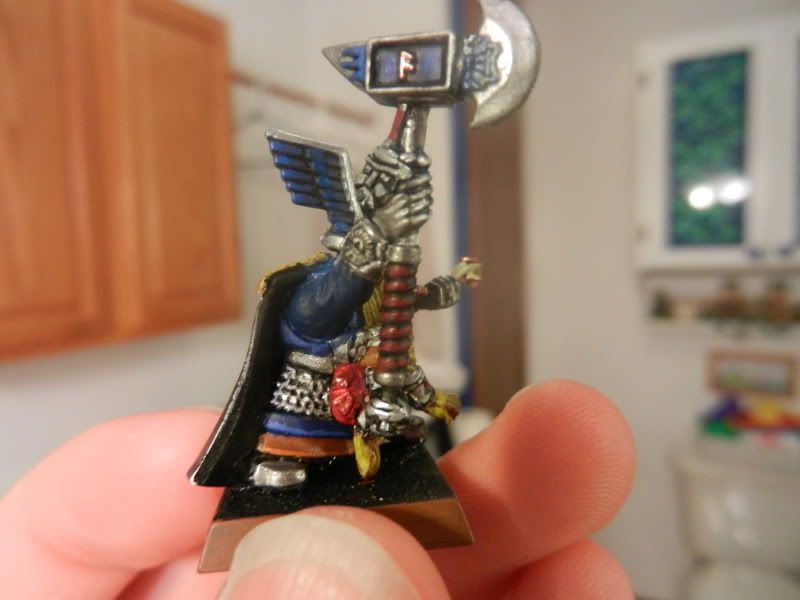 Edited by Skinny, 17 April 2012 - 03:36 AM.