Since TOW was announced I had a hold on putting new models together. I saw what happened in 40k and AoS and I was aware that they might pull this with TOW aswell. I am most likely going to put together as they where in 8th and before, just to be able to go back, if I want to thou. On the next step, which is that I am going to use spacer bases or spacer trays depends on what bases will be announced for the units. I find these two options to be most economical moves to be.
About large infantry bases, well 30 mm would makes perfect sense ( even if its not used, by GW ), but I wouldnt rule out some odd base size as well like 32 mm ( so that 32 mm round base models could be used from AoS, talking about new Chaos Warrirors). And lets not forget we are talking about GW you never know how they want to screw you over, not to buy cheaper alternatives from the beginning.
Other stuff! GW might have revieled the new Tomb King Liche Priest, years ago under the radar.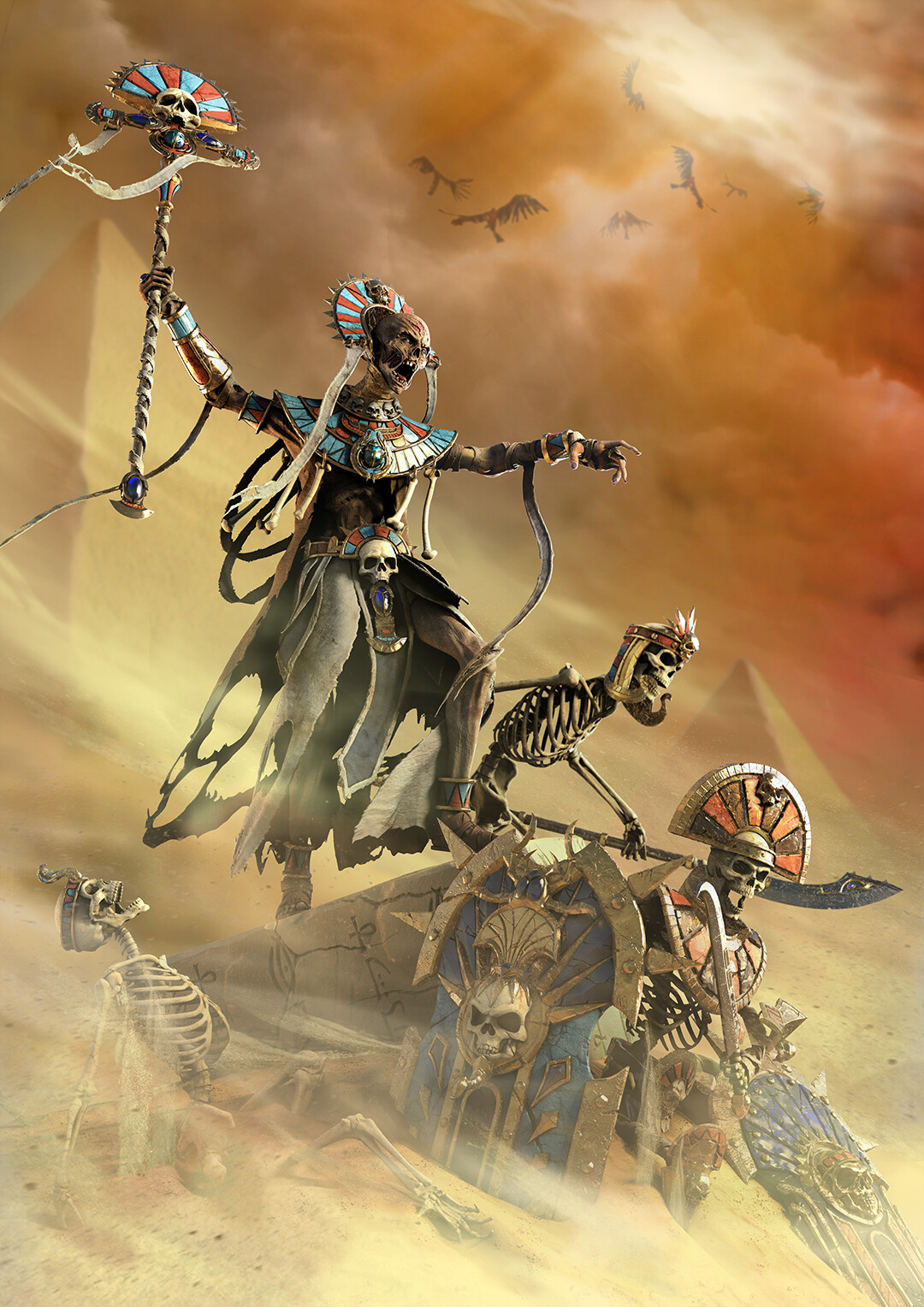 This bad boy has been made for Warhammer: Chaosbane in 2019.
Now if you compare to the Weapons of War article, which was uploaded last month (Old World Development Diary – Revealing the Weapons of War - Warhammer Community (warhammer-community.com) )
There are just too much similarities with that staff.
Edited by herjan1987, 18 April 2023 - 10:50 AM.