Hello fellow Dawi 👋
I'm currently working on a dwarven outpost belonging to the hold of Zhufbar.
This project is my first larger terrain piece. I'm using it to test and practice many things like mountains, rivers, trees, snow, etc. I'm aiming for a "realistic" look - but that requires a lot of practice, knowledge, and materials.
I already learned a lot by making many mistakes 😄. I should be able to avoid them for future projects and make everything look better 🤞. Speaking of future projects - I plan to create a larger terrain piece that includes the main gate of Zhufbar, large walls, big statues, and the famous waterfall. There is so much more like retractable towers, water wheels, lighting, etc., but I am getting ahead of myself.
Why Zhufbar? I love the fluff behind it, especially that the principle shrine of the Dwarf Engineer's Guild is located there. My army will/is also Zhufbar themed, and I am making heavy use of my 3D printer to fill the ranks 😄.
This is how I started: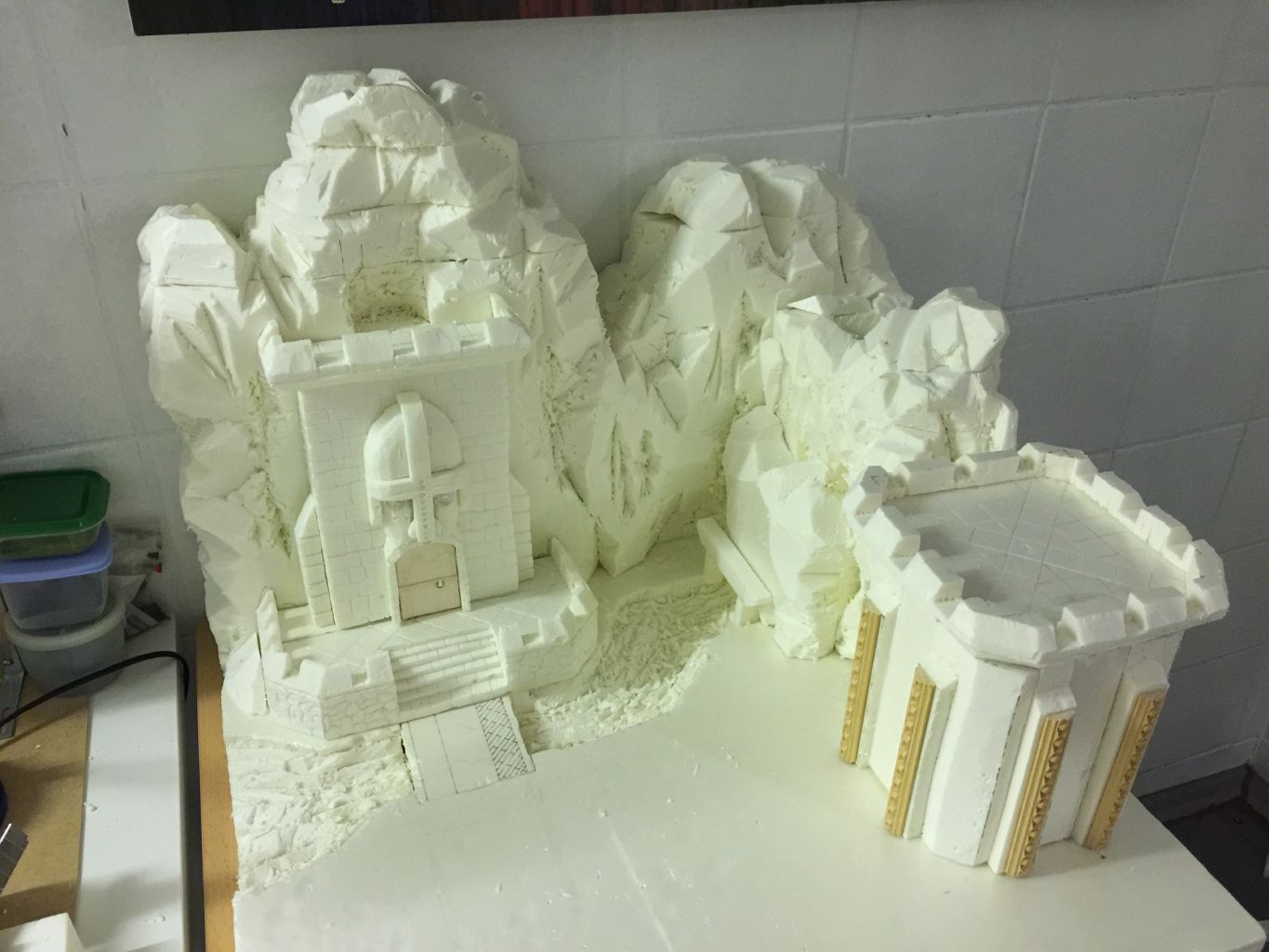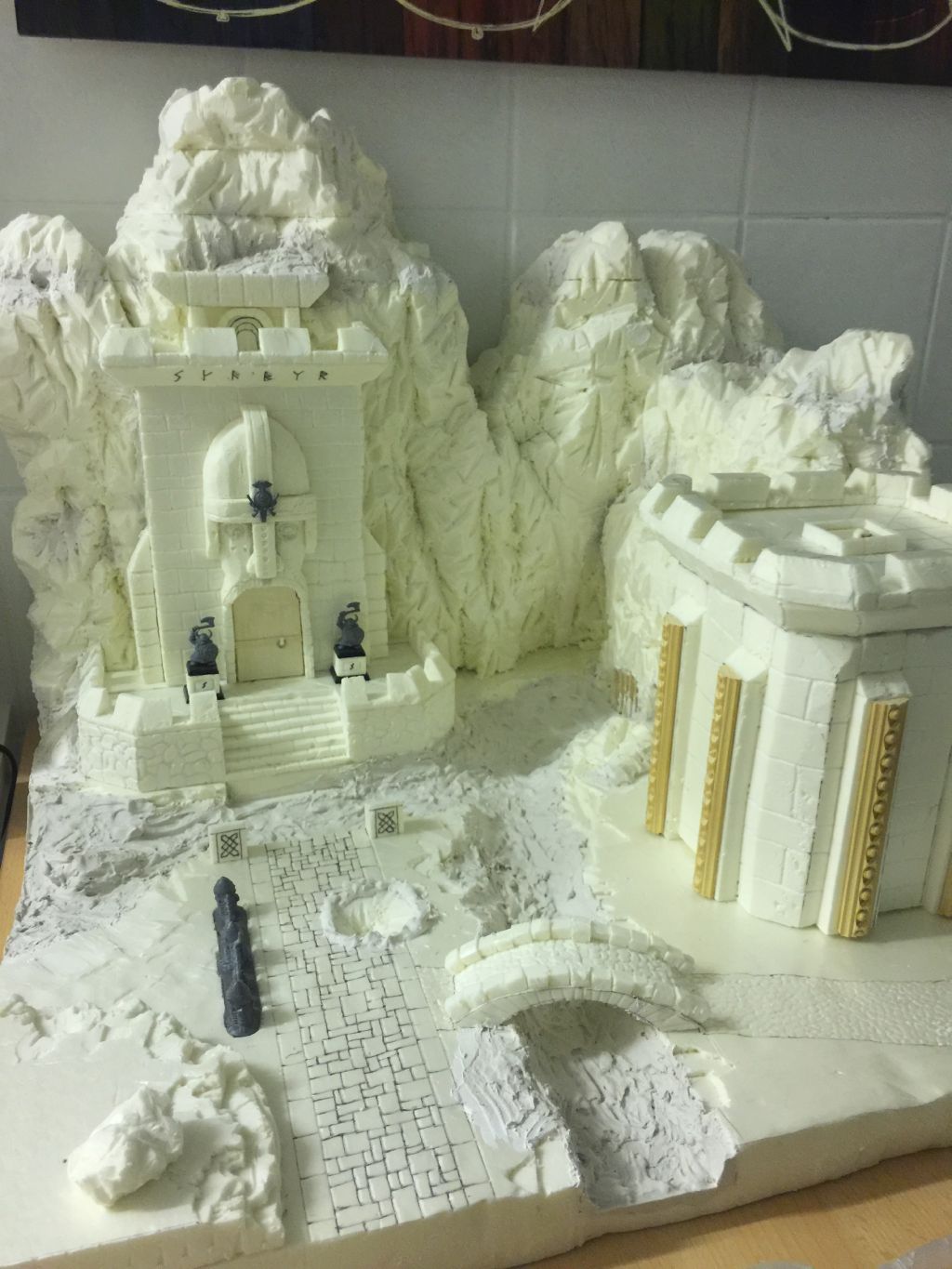 Some paints slapped on and some epoxy resin for the river. I was scared that the resin will attack the foam but it worked out well.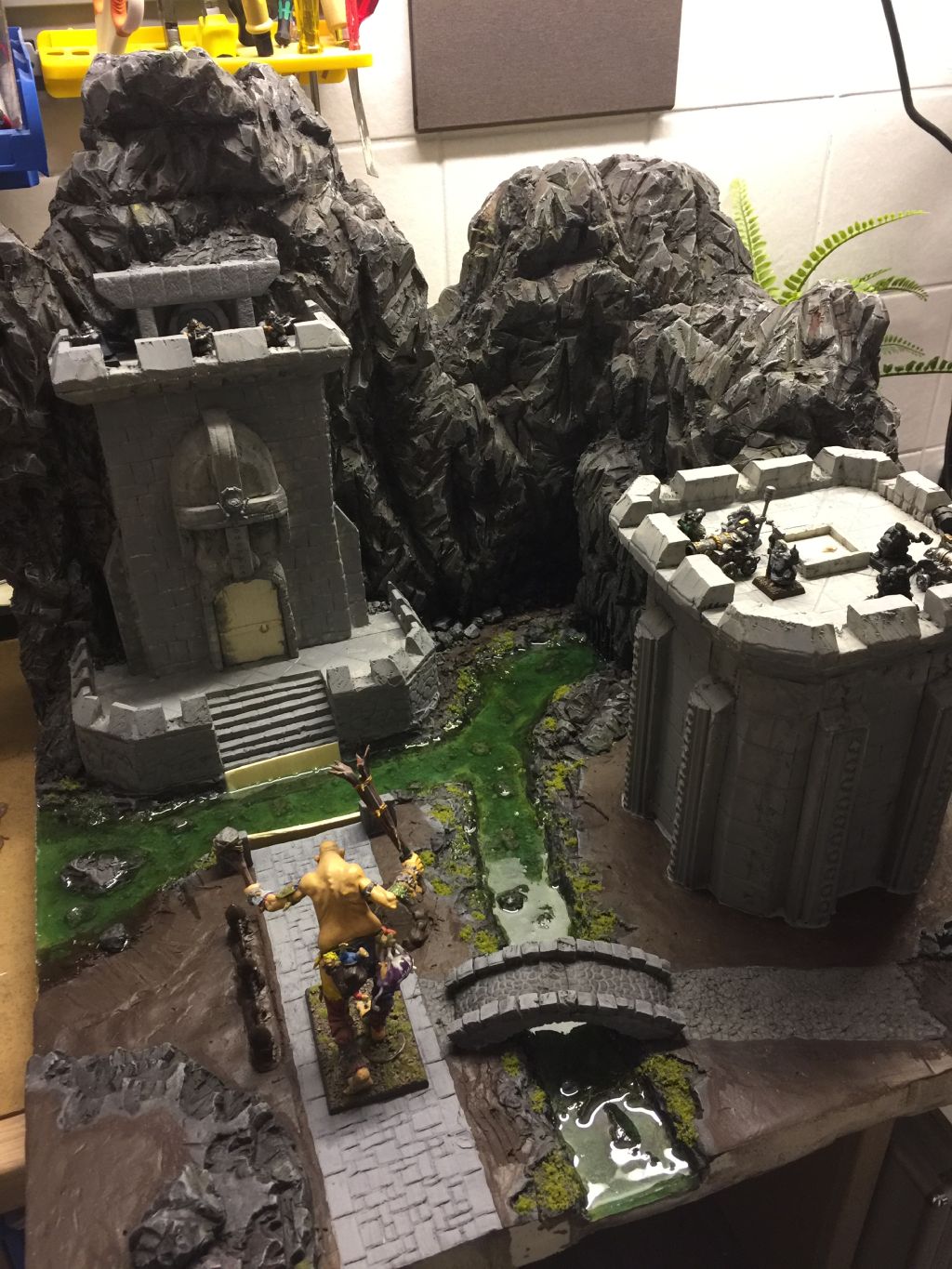 The rocks turned out fine, although darker than I wanted. They're not done though, I will later add some snow and maybe trees.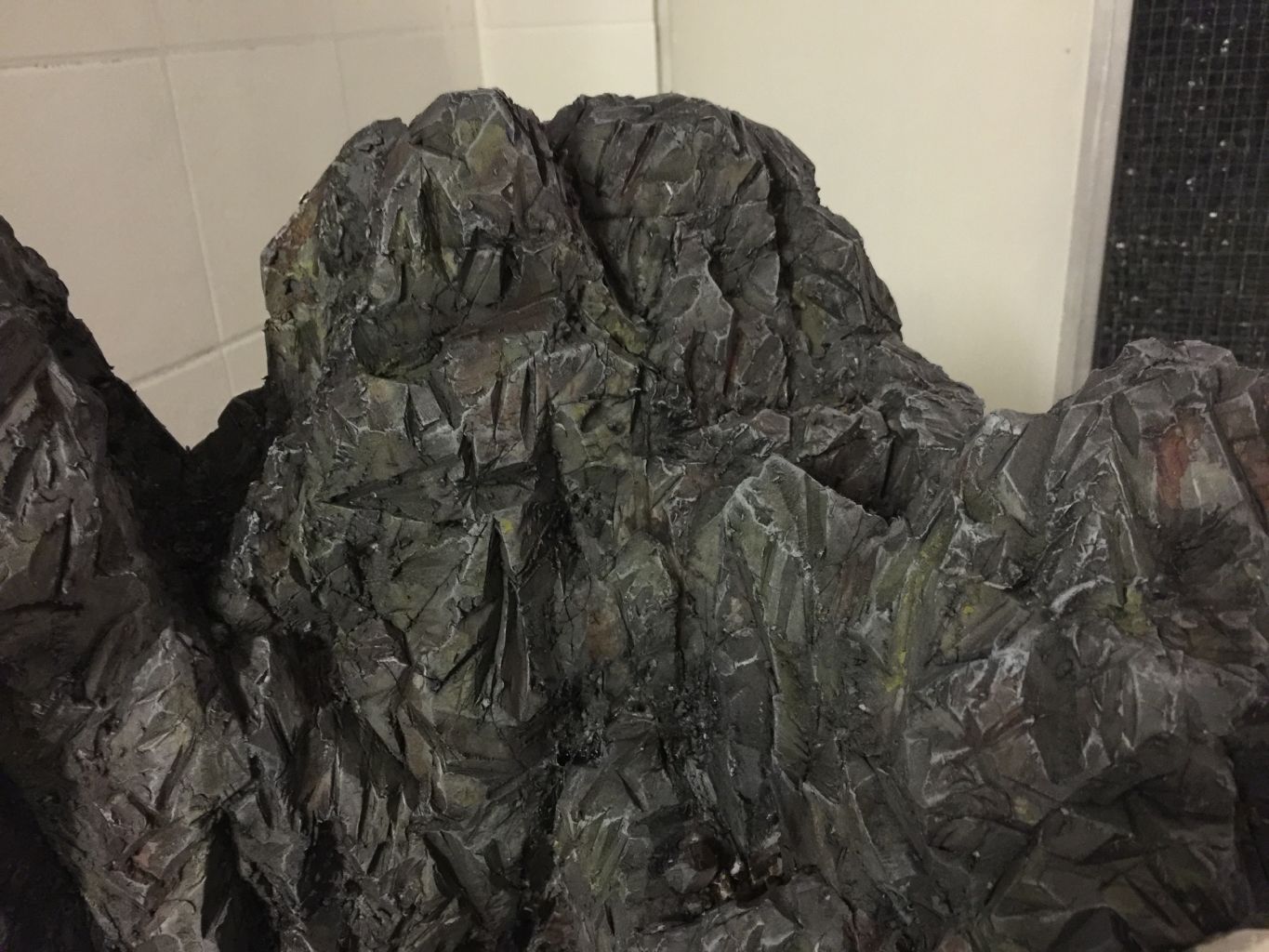 I also started to experiment with some plants and ground texture.
Here's a close-up of the entrance. I don't like the wall texture yet, it's too dark, simple, and similar to the rocks. I also made the mistake of gluing all the buildings to the plate before painting it.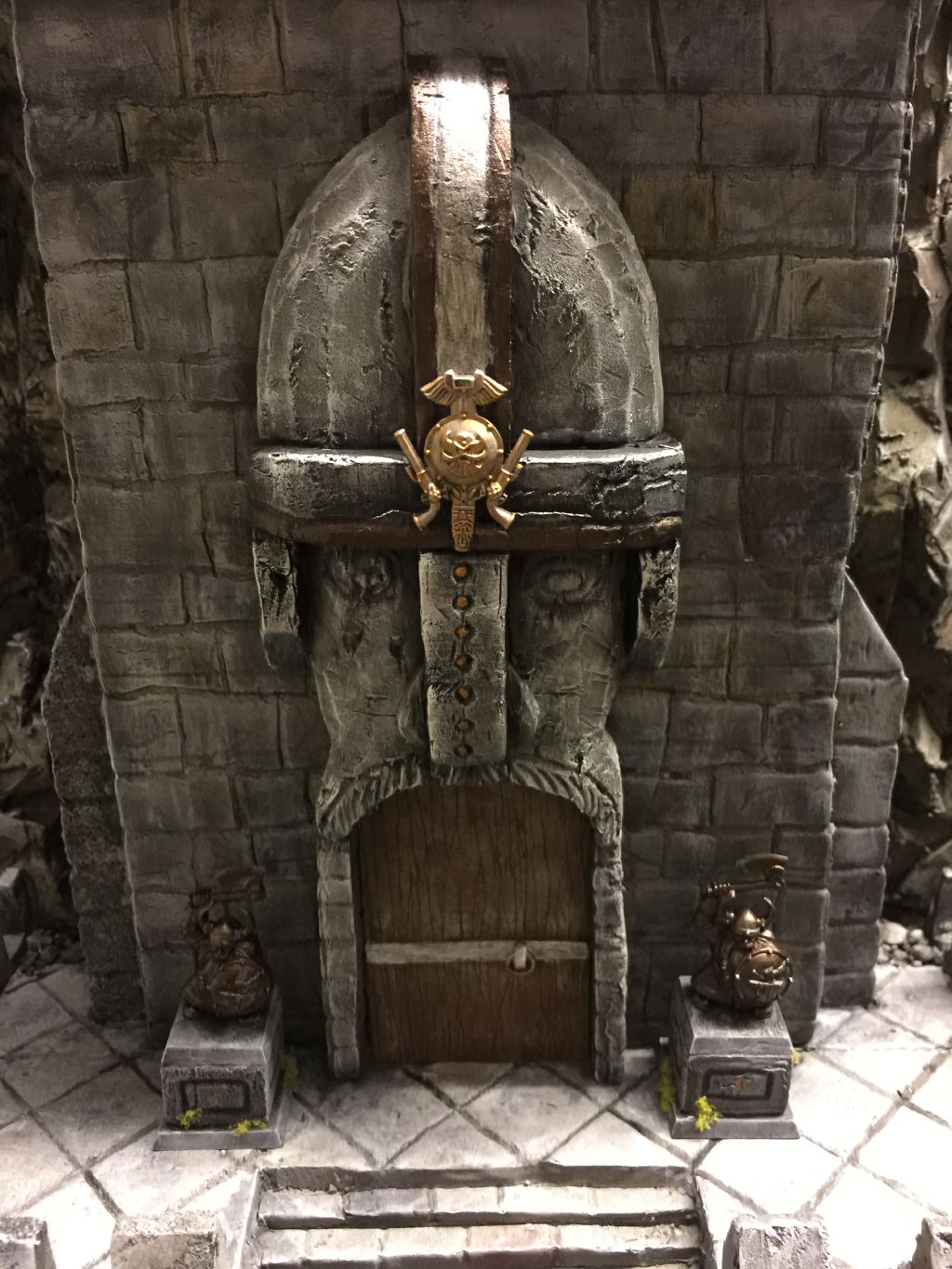 In general, I do like how certain areas look, but I also know what I would do differently and I made quite some mistakes. Anyways, I'm happy so far and can't wait to finish so I can start my big Zhufbar project 🤪.
Cheers!