So I came up with this cool idea reading some AoS lore...the Realm of Metal, which is where I assume most of the Dispossessed would be hanging out anyway, and its tendency for everything to be literal metal, or transmuted to metal.
So the idea is, I got a Slayer model. In my theoretical story, he decided to go looking for ways to die in the Realm of Metal
Unfortunately for him the Realm of Metal likes to transform things, so he actually got turned into a living metal dorf...which is awesome, until he realises he can't die now XD So, dwarf painted all metal colours, lots of rust and banged up and really really old and dingy and scarred. Plus, with his hair being literal copper, it looks like it did when he was normal.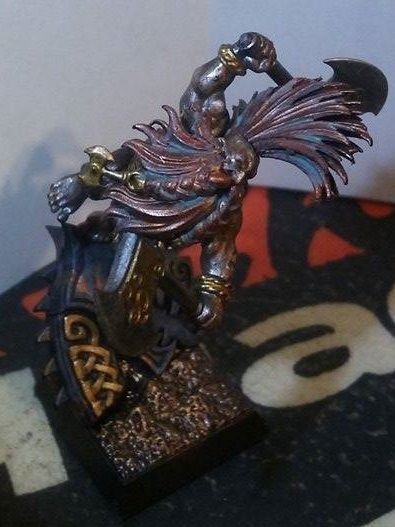 Thoughts?