Welcome to the halls of Clan Damnazgorm (Grudgebeard/Old-Grudge)!
Our esteemed Warden King Yurgan Kurgansson Grudgebeard is pleased to have visitors.
So far our clan is small, but we will grow with time, you are welcome to join us if you have the heart!
~~~
Hello folks to my army thread, here I hope to post pictures of my work-in-progress army, the Grudgebeard Clan! They are known for dyeing their hair blue so they never forget the grudges they hold against the monsters that took their original homelands (and the sorrow which accompanies those grudges). They will never stop dyeing their hair until the day the Mortal Realms are re-taken and the old holds are held once more. Yurgan was the first to dye his hair, and offered to take in the lost and forsaken of other clans who were nearly annihilated to ensure they would still have a home.
Their clan colors are Blue, Orange and Gold (yes, not very traditional, but they are not a very traditional clan
).
I was honestly inspired by the beautiful salwar kameez outfits of India, which I find very beautiful and vibrant!
I have quite a bit of painting and lore work to do, I own about 80 or so dwarf models, but only have maybe 11 in progress of painting currently.
Here is my first full attempt at painting an Age of Sigmar model (at least that is near completion):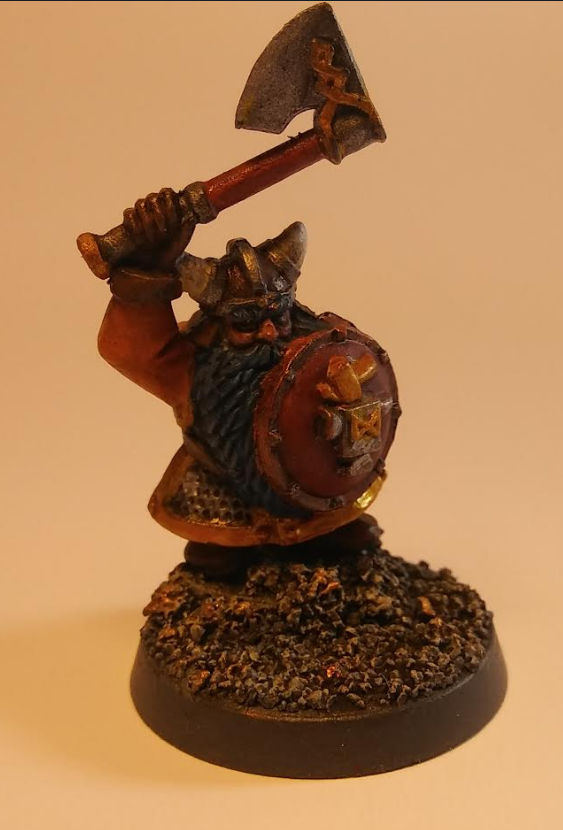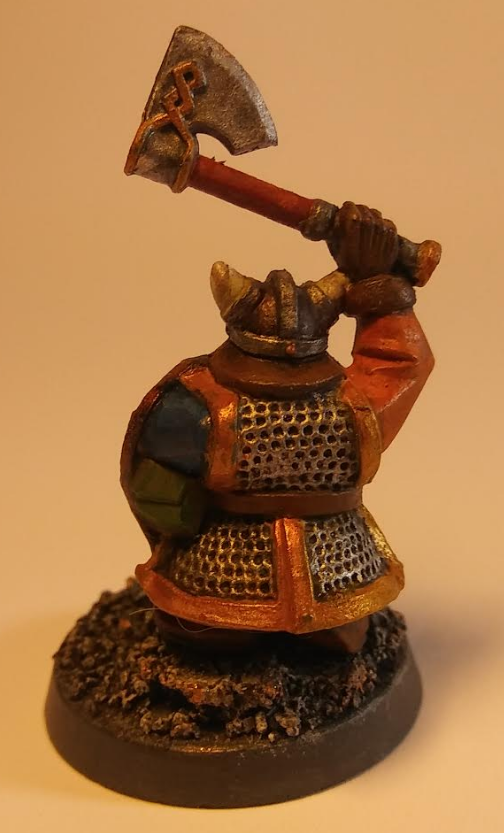 I've yet to get the eyes painted on this guy as I'm still struggling in that department, and I might be adding some snow to the base, but otherwise I think I'm mostly done with him.
If you have any opinions, comments or critiques on the lore or painting/modeling/basing I would be more than happy to hear them! I can take a beating when it comes to critical commentary as long as it's constructive.
Otherwise, I'll just keep posting things as I get further along!