Hello all! There didn't seem to be a place for introductions so I thought I would introduce myself here, with photos of some of my dwarfs. I've been collecting dwarfs since the very end of third edition, where I ordered a special from the back of White Dwarf. That would form the basis of my first dwarf army. My second dwarf army army was based around the original multi-part plastics. Both of those armies are not pretty, although I am slowly stripping my first army for repainting. I've actually been lurking at the Brewery for a long, long time. Since back when non-members were allowed to use the Player's Society forums where Bugman also posted. Anyways, here are some photos of my third dwarf army: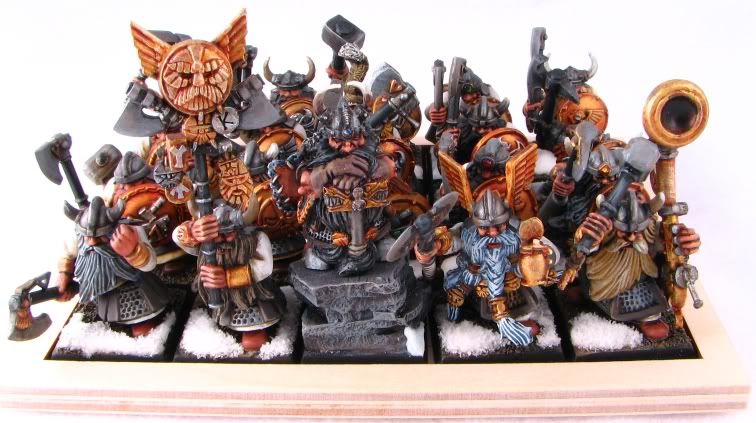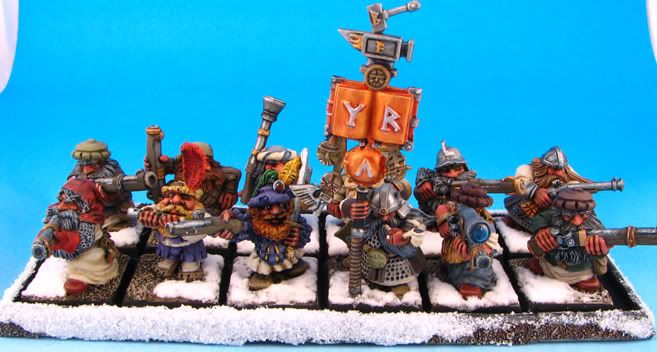 And just for fun, here is a sneak peak at a unit of converted Hammerers I'm almost done with:

Enjoy!
Edited by ardyer, 29 March 2013 - 12:18 PM.