I finished touching up my not-evil-just-misunderstood dwarfs: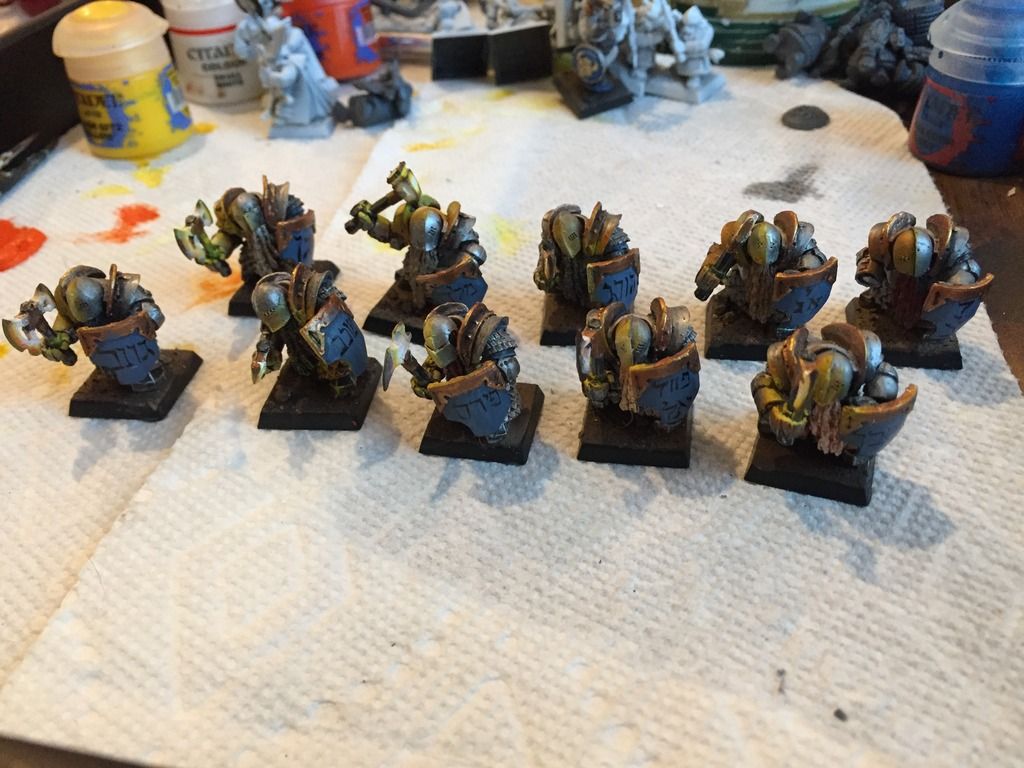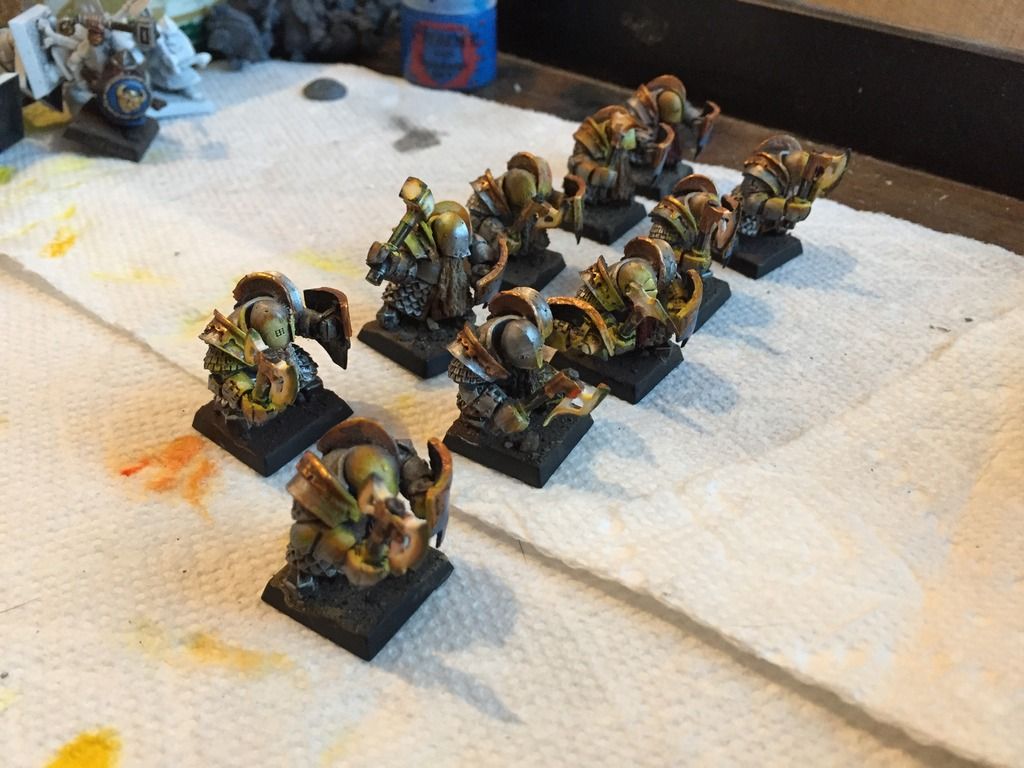 I always wanted to give these guys rad glowing weapons and object source lighting, but instead I just did what you see here. It turned out okay. I'm fine with it.
For their shields I didn't want to give them chaos symbols, but I did want something that would look different than regular dwarf runes. I decided on some Hebrew phrases. They're all along the lines of "I kill", "I defend", "I pierce", that kind of thing. I like how it turned out!
I still have 40 dwarfs to paint. Can I finish before the new year?