I'm looking for a few specific Dwarf and Halfling figures! If you have any of these, please PM me or reply in this topic!
Dwarfs
:
Old Norse Standard Bearer, fur on his headwear. 6th. ed. RunesmithColin Dixon Dwarf. He has a santa-like helmet and a small spear.6th. ed. Bolt Thrower, maybe older ones too.
Dwarf spearmen like the ones displayed below:
(Got the musician and bannerbearer already!
Gyrocopter (the oldest one
only
as shown below):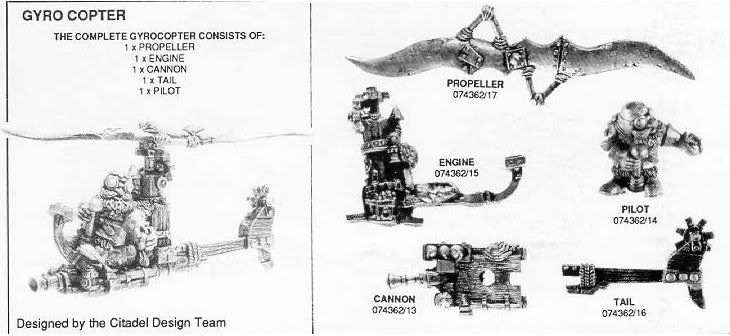 Halflings
:
In particular, the Halfling maid in the top right corner of this picture:
I will also trade! The bitz I have are mostly either Elvish or 'evil' (=chaos, some VC and other undead, O&G, etc.) or Dwarfish; random bitz and figures such as the old High King seperately, some Thunderers, two Reaper figures (runesmith and hero). I also got a couple of Bighats for sale/trade and spare figs; an OOP empire bowman, old giant heads, battlefleet gothic ... you get the idea.
Edited by Tungdil Goldhand, 15 March 2009 - 10:17 AM.