In PWP 2, Frank in the front rank expressed a desire to learn more about OSL. While I am by no means an expert, I've played around with it a bit so I took up the challenge. Hopefully this will help me improve as much as it does him and anyone else who feels like being daring.
Now before, I squash everyones will to live by explaining the how, it's time to lift our spirits by giving us some eye candy. Modelling eye candy that is.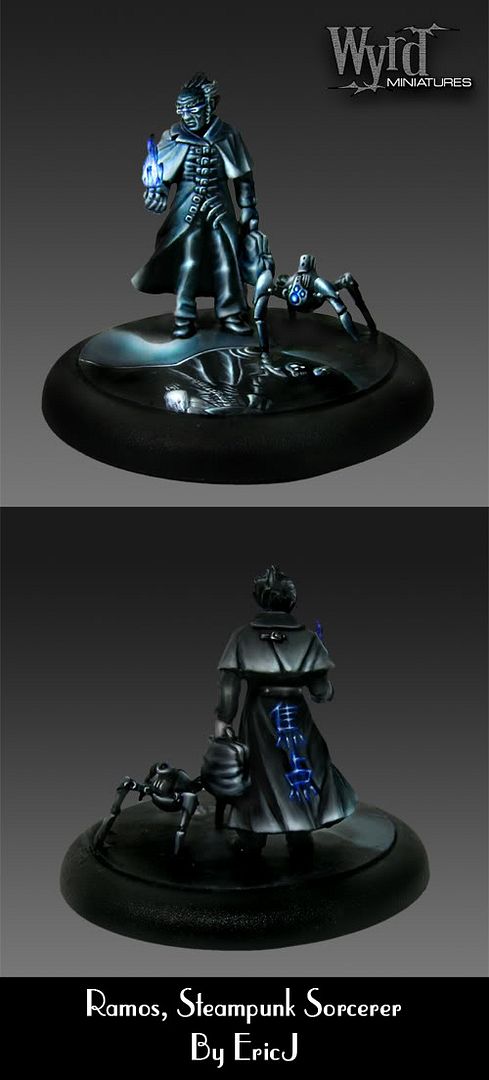 "OSL........allright. Here we go. I'm going to try to keep this simple by breaking it up into sequential blocks. I'm going to go from start to finish, simple to complex.Hopefully it will be such that you can stop wherever you want and still have something nice. Some of this can be a little confusing. Be patient, this isnt the easyest thing to learn depending on how far you want to go. This is a subject that has literally endless variations possible. Some of these things are like riding a bike I can tell you and show what to do, but there is some that you simply will have to learn from doing. I dont say these things to be discouraging but to be realistic with you. What I will tell-show you, take it and play with it, see what happens, go with that seemingly wierd idea that occurs to you. Trial and error (or sucess!) can lead you to some fantastic things. If you are new to OSL start with a really simple mini."
That was the beginning paragraph from a tutorial in the subsequent link. Learn it. Love it. You'll never be able to grasp all of it in one go. Just keep knocking away at it and soon you'll find that you've learned something amazing. All props go to Shawn R.L. for creating the tutorial and for hand-holding me as I painted my first models. Remember the key is to not be afraid. Something amazing will come out if you just push the boundaries. Take Frank... with his PWP 2. It never occured to me to do glowing tattoos the way he did. They came out amazing. If you push it, you may screw up but you've learned something. Behold the link. Go back to it a couple of times without forcing yourself to try and understand more than you really do. It comes in steps.
http://www.coolminio...article/aid/328
So after the eye candy and the article, I want you to pick a simple model. Then choose the light source (don't pick multiple for your first go as this will make it really complicated). Then determine the level of ambient light. Is it mid day? Is it midnight? The greater the contrast between light and dark, the more the OSL will 'pop.
Let me know when you've gotten this far.