1
Mostly Puny Humies
Posted by Equlan , 19 May 2012 · 575 views
I thought I would share what I've been working on since my last posting.
I have been batchpainting a mixed group of about 70 minis, consisting mostly of dwarfs, but with about 25 or so humans as well. These are not done yet, I have only gotten skin, eyes, chainmail and other areas of steel (like weapon blades) painted. On the picture below they are grouped according to what hair/beard colour they will get.
However, in my gaming group we recently started talking about arranging a Mordheim campaign, and I've settled on trying something else than Dwarfs this time around. So I have started work on a Bretonnian Warband, and have finished painting three old metal squires on foot. Unfortunately (not really) one of my friends has an obsession with playing Robin Hood-themed warbands, so he will be using those - especially since, when statting my warband, I didn't have any gold to equip the squires with bows. So instead I have painted up four Free Company models from my batchpainting project, so I have a total of 5 Free Company models armed with one-handed clubs and maces, to stand in for my squires.
Finally I have converted a single knight on foot for my warband. It's a very simple conversion, but I'm very happy with the result. Generally I'm extremely happy with my painted Bretonnia figures, so I have included a group shot of both them, and of my warband as it looks so far.
Hope you can forgive the lack of Dwarfs
First up, batch painting. It's a boring picture, but at least it kind of gives a sense of where they are and how many: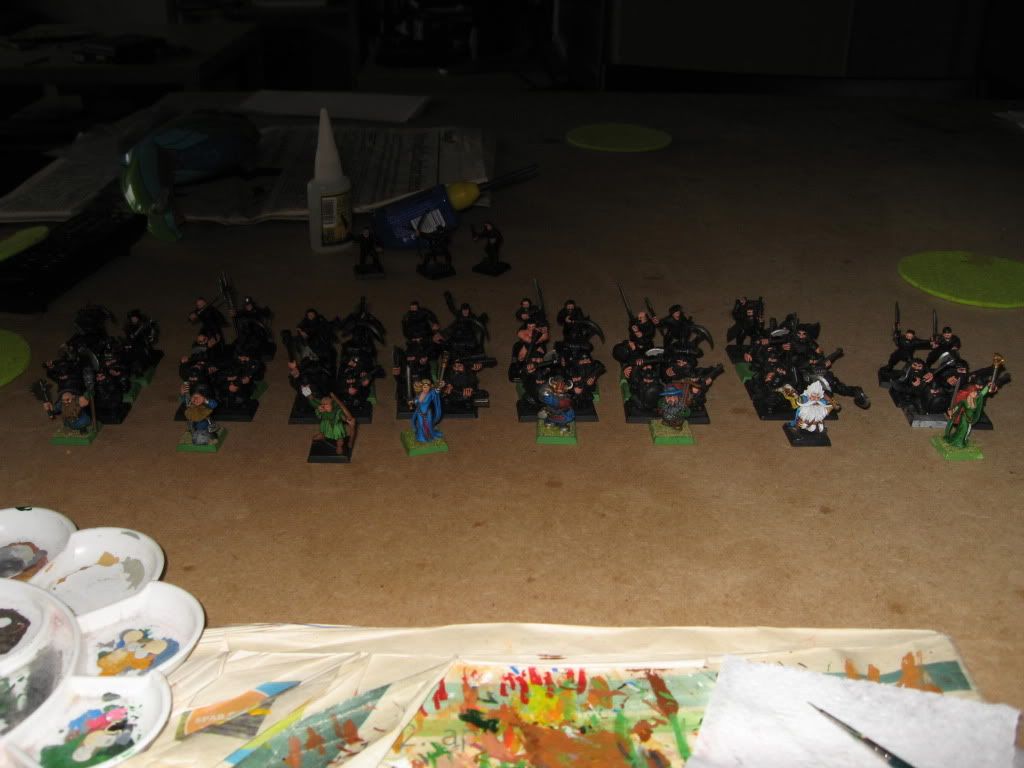 4 Free Company. The white beards are much better in real life, the light blurs it all together :/
3 Bretonnian Squires on foot, I'm pretty happy about these guys (their faces are... a little odd, but I think at least part of it is the models themselves. I wish I had more of these guys
: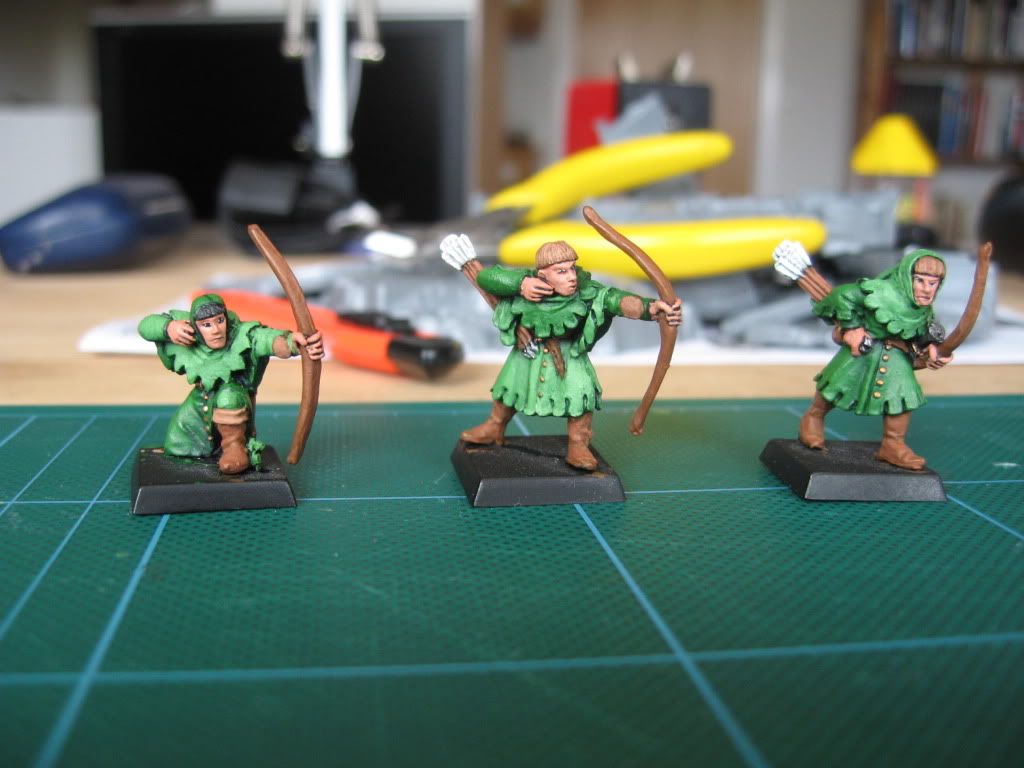 A Knight of Foot:
Before he got his heraldry and shield. A bit too much flash on these pictures, I think the colours look better in real life and on the group shots below: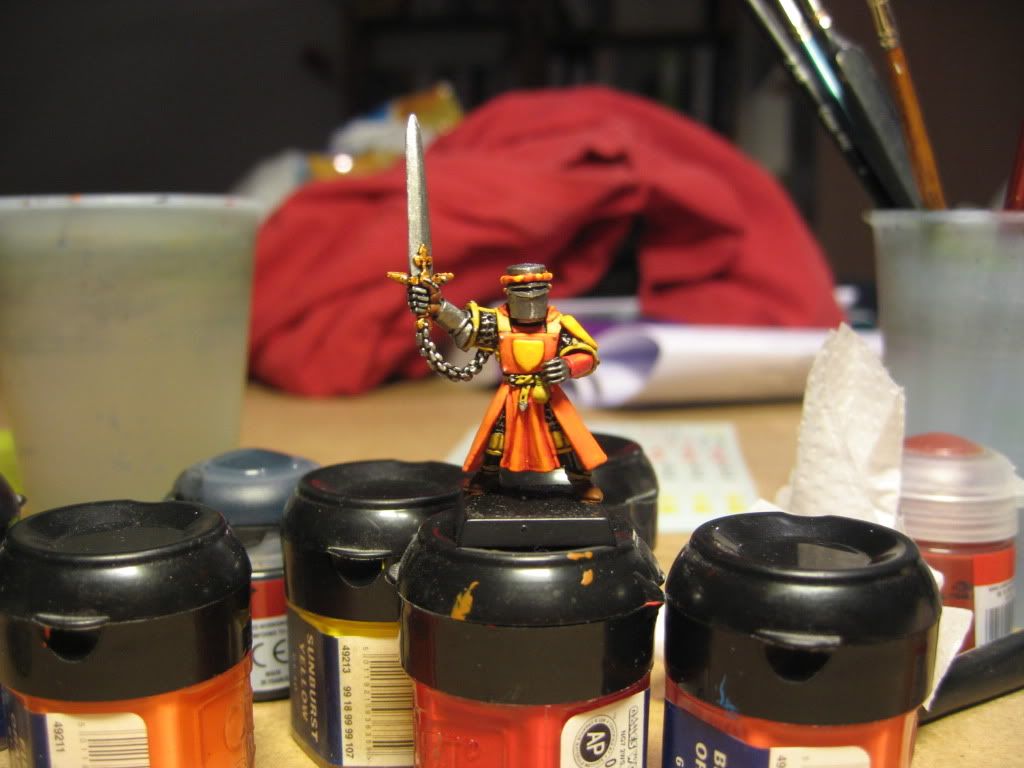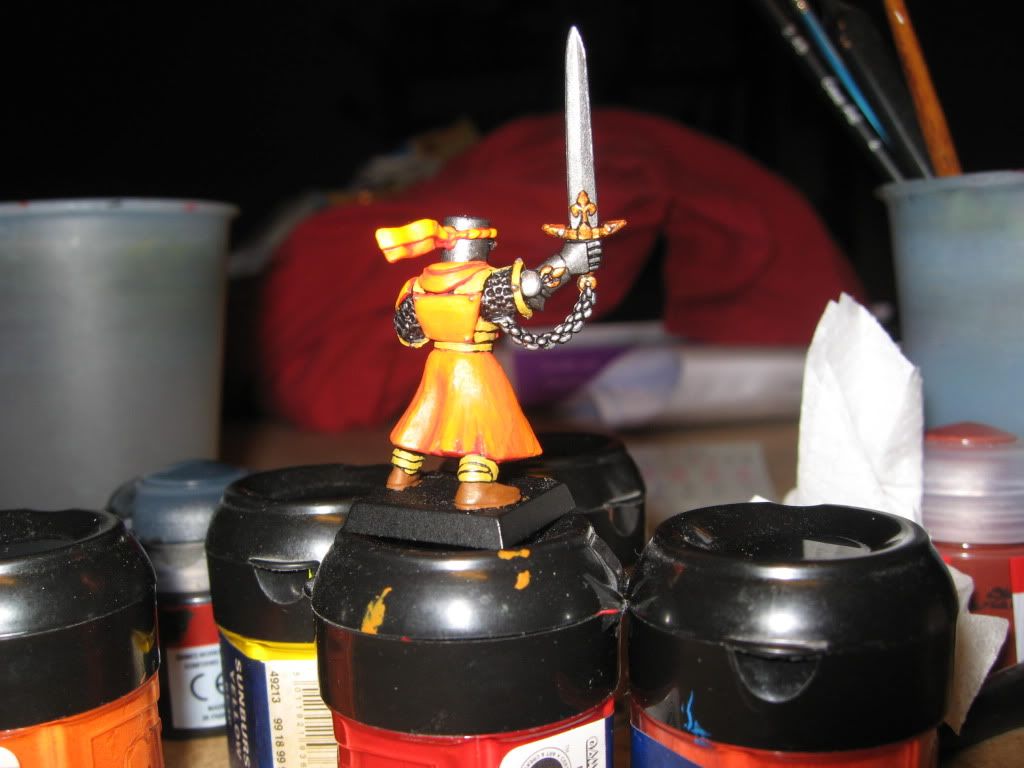 The Bretonnian Mordheim Warband, painted members so far: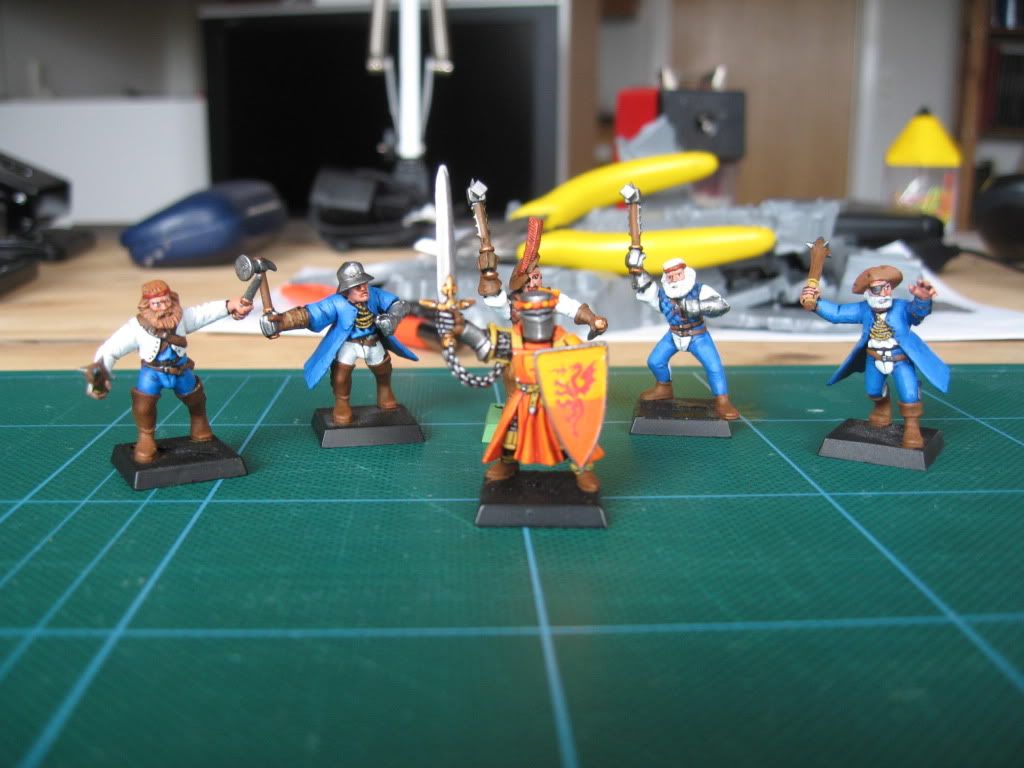 And all painted Bretonnia together! I love them much more than I should :D