1
I'm Back!
Posted by Equlan , 29 January 2012 · 869 views
After a much too slow Fall I've finally started painting properly again, and so I've decided to start updating this blog again.
I'be been thinking about changing the "format" to regular postings - perhaps bi-weekly or even weekly (depending on how things go from here). I probably won't have finished things for each posting, but in those cases I will probably just update with whatever I have got done since last post. For this post there are both finished and wip stuff
If anyone should have opinions on those thoughts on the format, I'd like to hear them.
Oh and I've got a ton of non-dwarf minis I want to get painted besides my kinda dwindling amount of unpainted dwarfs, so it'll probably be a little less "Equlan's Stunties" and a little more "a bunch of stuff" I'm afraid - hope no one lynches me
So, since last posting this is what I have painted:
34 Night Goblins with spears and 16 night goblins with bows (they look mostly the same as last time I posted pics of greenskins).
I got the first layer of skin on 5 orc boyz.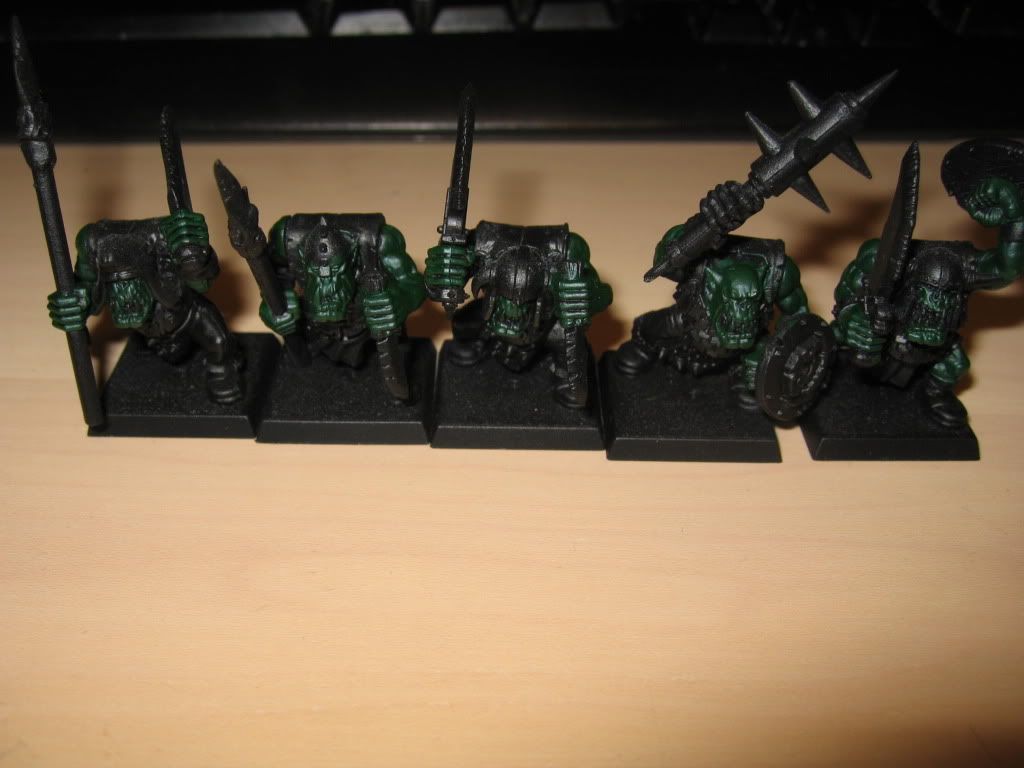 I held a "terrain-building day" with my gaming buddies and started painting a watch tower - still very much wip.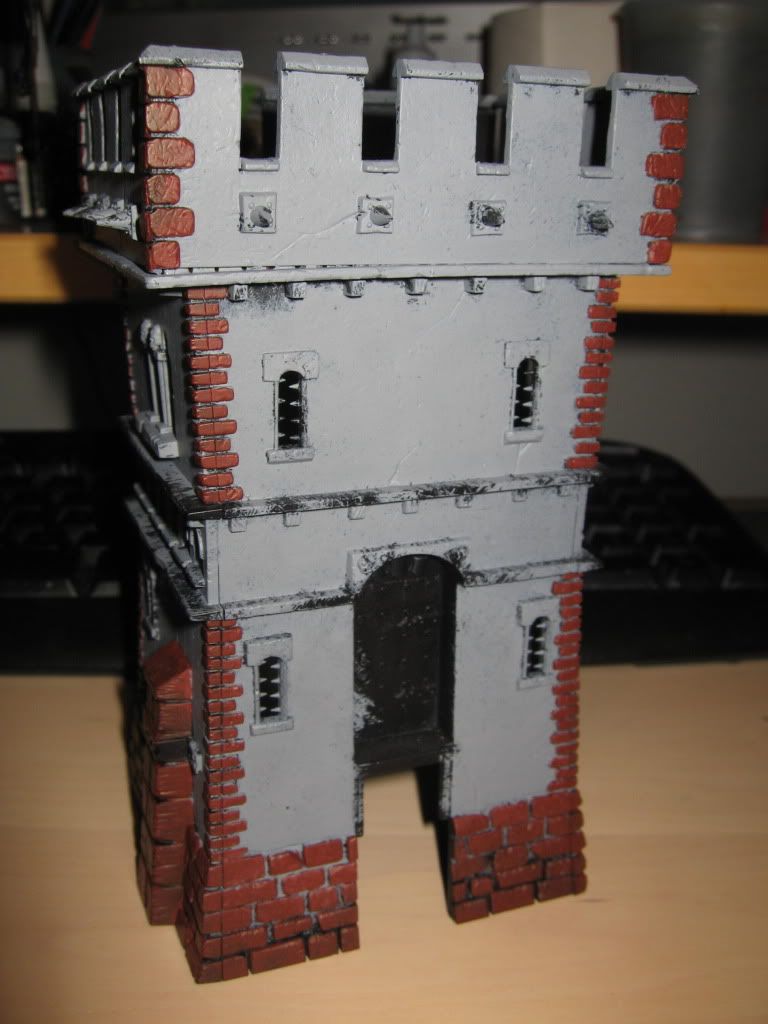 I FINALLY painted my last Avatars of War character models - the grey guy is supposed to be a statue, eventually I hope to put him on a big stone as a unit filler. I'm very happy with the dual-wielding dwarf's beard, much less so with the pistol-toting one's...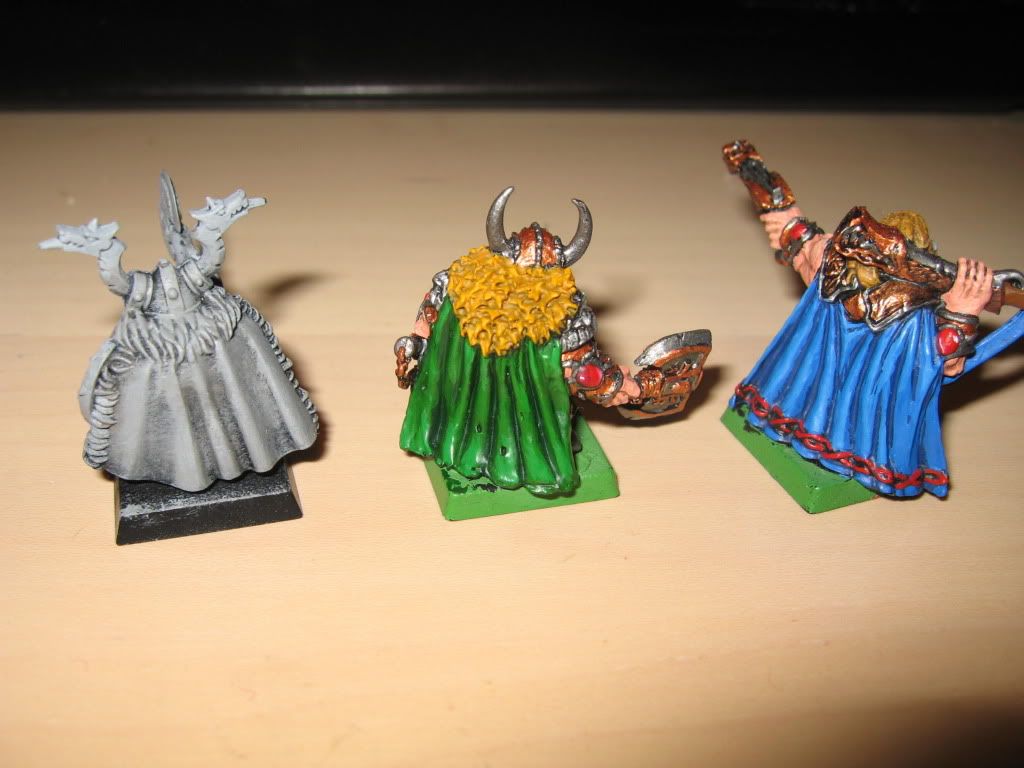 I painted the White Dwarf! In person his beard has quite a bit more depth - I'm pretty happy with how this guy turned out.
And for my birthday my friends got me a Tau Battleforce - my first 40k figures (more or less). I've assembled them so far, and basecoated the tau and drones a dark green. I'm going for a mostly dark green/camo green paint scheme inspired by these guys in part:
http://www.dakkadakk...17722&m=2&w=800