0
Half Orc Warrior
Posted by ironlord , 31 December 2009 · 1,913 views
orc
dwarf
shieldbreaker
ironlord
Well I told you that I would give you some dwarven goodness.
Ok maybe this isn't dwarven goodness but its going in my dwarven army.
Anyone who reads this blog/painting log will know that the shieldbreakers are at the fore-front of a great alliance between men, elves, dwarves and those hybrids of men and orc who are willing to stand for civilisation.
So this gives me a great opertunity too model some characters and units that normally wouldn't be in a dwarven army. This model is one example of this and is my second model that im modeling from scratch using only green stuff (the first one is a mad priest for my chaos guard army).
Although this model represents someone who is ultimately a soldier of order and good im going for a chaotic, mismatched look to his armour to suggest that this orcish blooded human is a veteran of many battles who has begun cobbling together pieces of armour to fix any damages to his own equipment.
If you look at the shins of the left leg (thats the model's left leg) his armour if fairly dented and busted up. I intend to go back and put knee caps on.
He also has a fairly smooth upper body while a chainmail shirt appears at the bottom of the smooth upper body part. Because you have various types of armour in the game of DnD I thought it would be good to mix in the chainmail and leather armour types so that this model could be used to represent a character in that game as well.
I've only been sculpting this model for a while (maybe 2 hours at the most) but im fairly happy with it so far. I'm going to leave him for maybe 24 hours to come up with a character for him and a back story which I will post here before I give you another update.
I'm guessin I can get the arms and details for the body finished tomorrow before I move onto details like the feet, head and hands.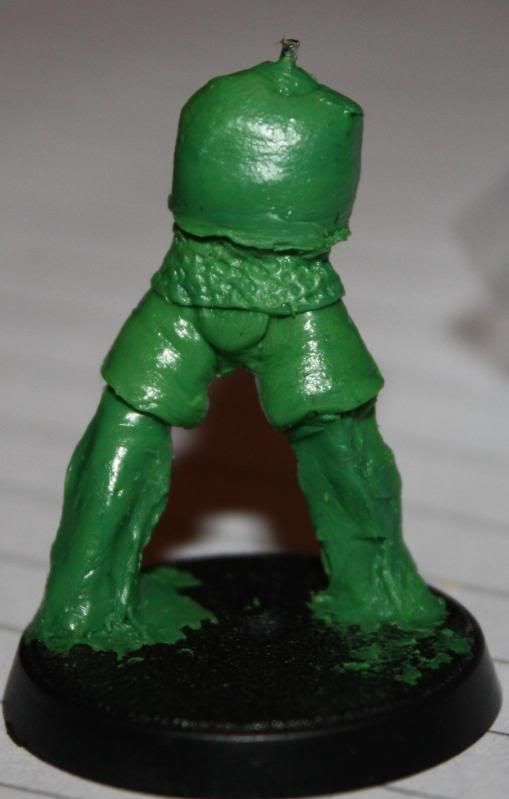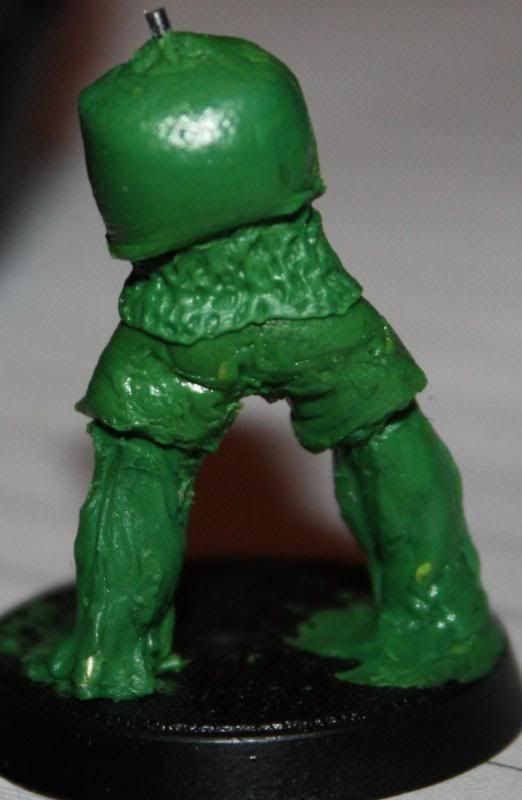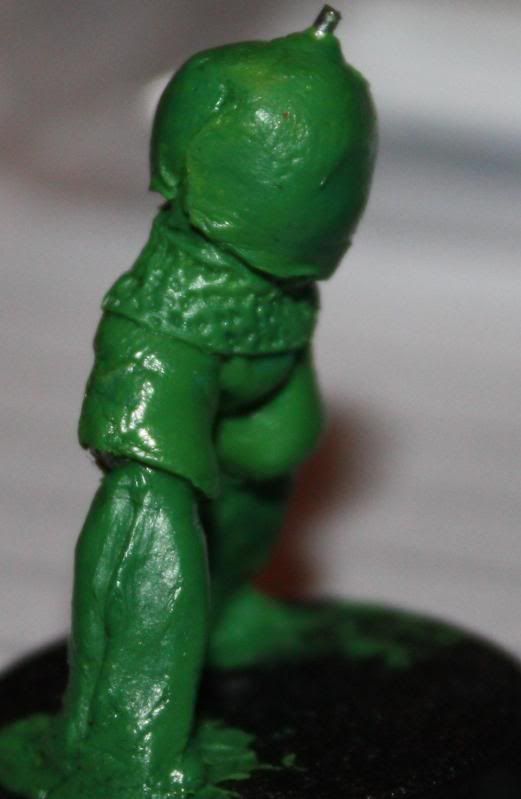 So tell me what you think? Do you have any helpful suggestions? Weapon options that I could make?