0
Returning Too The Skulpting Table
Posted by ironlord , 26 March 2010 · 1,111 views
Ok so I checked out Scribor minitures recently.
Maybe you should too!
I love bathtubs by the way... my favourite part is the PLUG!
Anyway I was checking out their articles and really liked their stuff about sculpting faces and hands, not to mention the impressive range of dwarves they have available. Unfortunatly I am running a little low on funds at the moment, but thankfully I have some green stuff lying around!
So once again im breaking out my sculpting tool and setting to work on a new model. Here is the concept sketch that I'm working towards.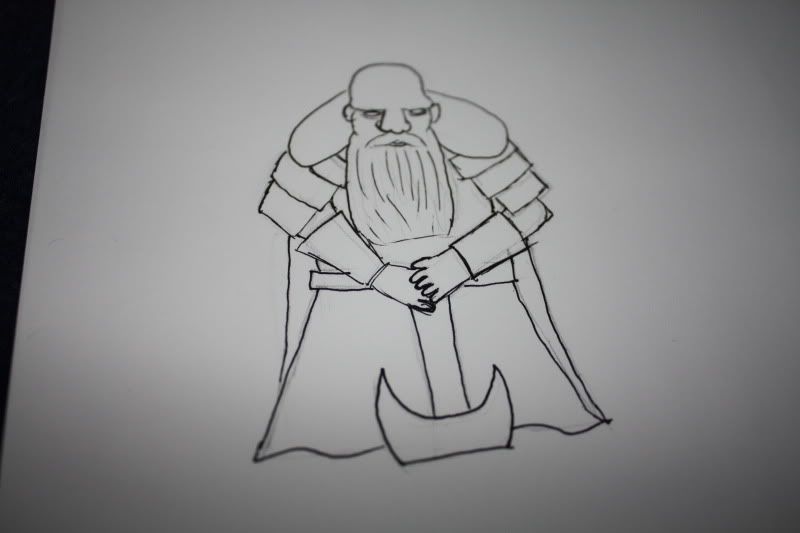 The guy is going to be bald because there is only 1 bald dwarf on the GW range and I want more bald dwarves in my army and yes his beard is square...
Also the bit on his shoulders is going to be fur.