0
A Gold Tutorial
Posted by
Saintspirit
, in
Tutorials
03 May 2012 · 348 views
tutorial gold bronze dwarf
As requested earlier on, here is a guide of how I have made the gold on my dwarfs.
First, I painted all areas that was supposed to be golden with a 1:1:1 mix of Chaos Black, Scorched Brown and Dwarf Bronze (or as they are now named, Abbadon Black, Rhinox Hide and Hashut Copper).
Then, I painted a layer on the parts that would be more well-lit with a 1:1 mix of Scorched Brown (Rhinox Hide) and Dwarf Bronze (Hashut Copper):
And finally, I made a highlight with just Dwarf Bronze (Hashut Copper).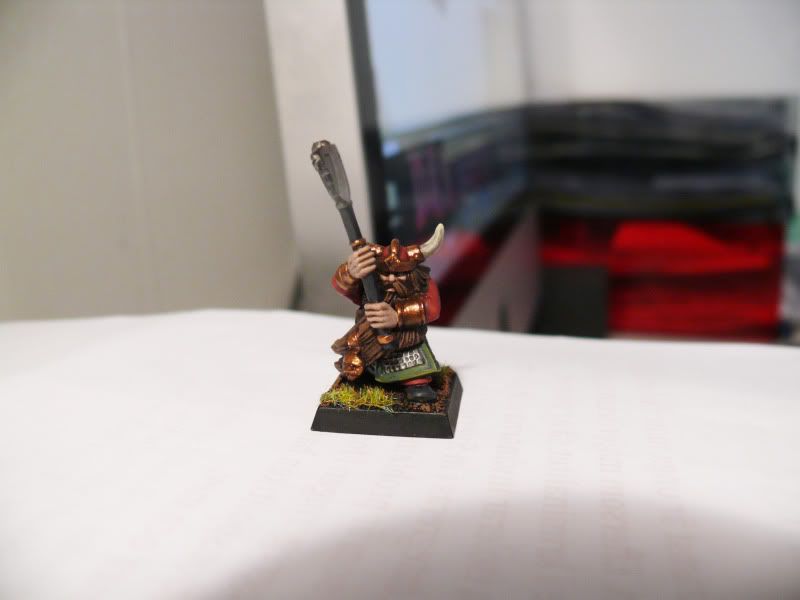 As you can see (I hope, as the pictures aren't the best), I haven't actually used any "golden" colours at all - the closest to it is bronze. But, there you go.
Oh and that's right, thie warrior in the tutorial, plus the other two I painted at the same time, should get a regular entry pretty soon.